The VSM® PM Vent Optimised Climate Systems concept includes a series of design and technical solutions, as well as automation systems that ensure optimal climatic parameters (in terms of comfort and technology) and minimal electricity consumption.
The concept can be subdivided into three components:
Design solutions
Equipment
Automation
Our main focus in designing is to take into account, to the extent possible, all the factors that influence the performance of engineering systems. For this purpose we apply advanced technologies such as Building Information Modelling (BIM) and Building Energy Modelling (BEM), as well as CFD analysis. Our calculations are based on both internal factors (enclosure construction, glazing type, solar shading, wall thermal storage capacity) and external factors (urban built-up areas and heat islands).
PM Vent specialists will perform all the necessary calculations, select the equipment most suitable for your project, and provide all the necessary documentation.
VSM® Automation
Advanced ventilation systems are distinguished for the use of automation and convenience in operation. The basic electrical engineering principles were developed back in the first half of the last century, however it is comparatively recently that such systems have become smart and intuitive.
In 2015, with a view to implementing the Import Substitution Programme, РМ Вент developed the concept of VSM® (Ventilation System Management) with a Russian interface. The system provides for controlling not only the ventilation unit but also the cooling plant, climate terminals and air distribution systems, as well as air quality using customized sensors.
The VSM® control system is based on a Russian-made single-board computer provided with appropriate connectors and interfaces for connecting peripheral devices. The computer features a Wi-Fi module for monitoring and controlling the climate system in the building. VSM® was developed specifically for convenient integration of indoor climate control systems into the common building supervision system (BMS).
The system has been continuously improved and provides for convenient software updating, thus allowing to use the latest product versions.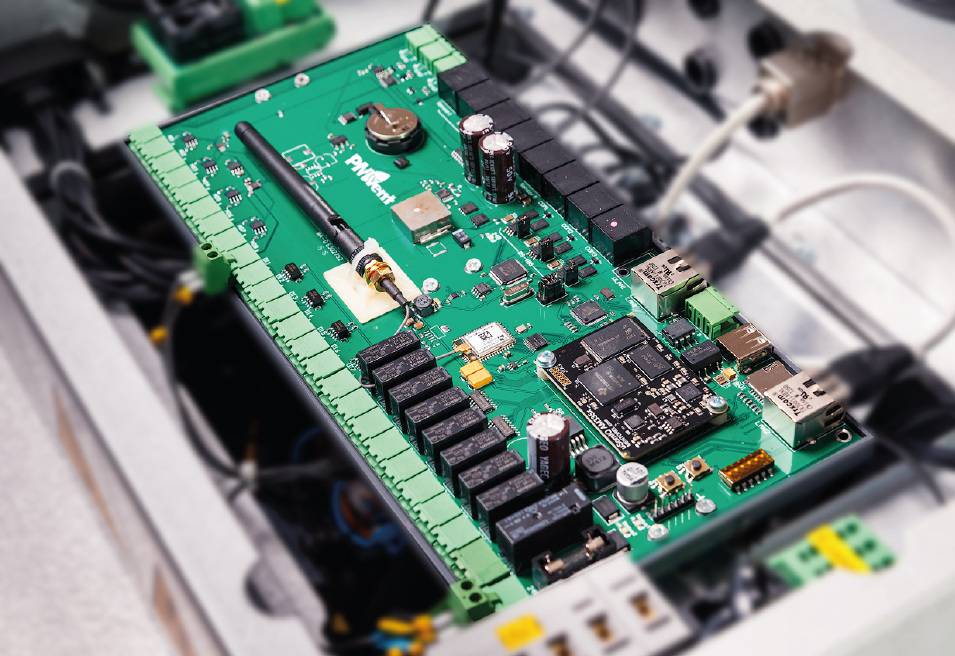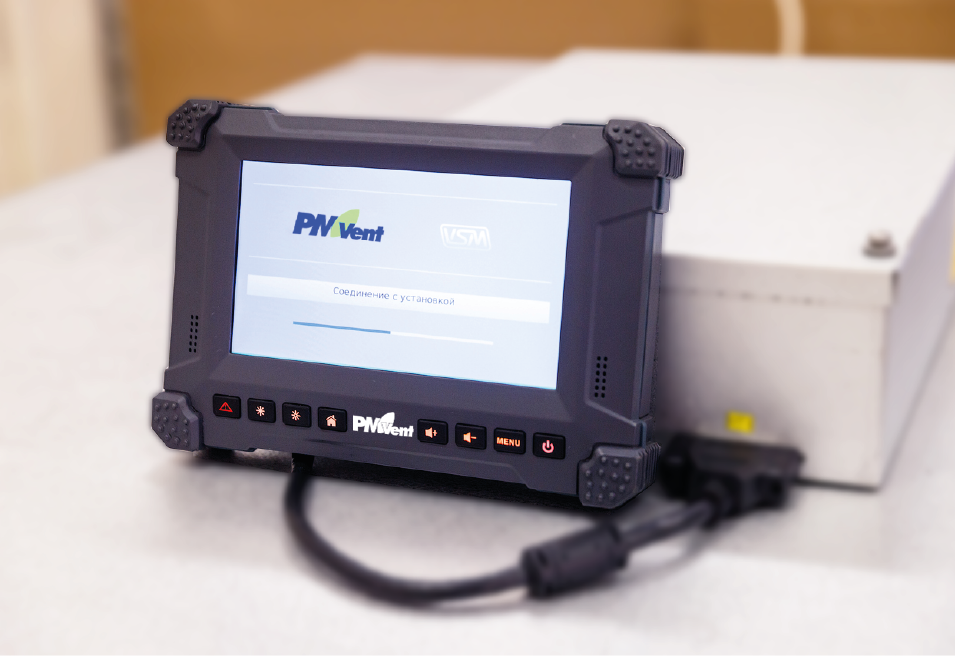 Benefits of VSM®
The control panel allows to adjust the equipment in a few minutes;
To connect the control panel to the equipment quick connectors are used;
The system is provided with a Russian language, well-structured and intuitive interface;
An option is provided to monitor and edit parameters via a laptop, tablet or smartphone that connect to the VSM computer using Wi-Fi or LAN;
Three level of control: User, Service, Administrator;
The last input values are restored once power supply is restored after an emergency shutdown;
Value-added features are implemented in the VSM software on a regular basis. Updating is carried out using the control panel.
SCOM VSM®

SCOM VSM® (System of Control, Optimisation and Monitoring) is a software and hardware tool set used for control, control optimization and monitoring, which comprises modules intended for supervisory control, optimization, energy monitoring and electricity consumption accounting. SCOM VSM® controls the existing building automation systems, basic systems (lighting, heating and access control), as well as can use various outdoor data affecting the operation of environmental control systems.
Today the supervisory control of engineering systems is an integral part of building control and monitoring, and it is impossible even to think of having a modern building without a supervisory control system.
Benefits of SCOM VSM®
Ability to select the best possible modes for operating the equipment based on energy monitoring data;
Ability to maintain electricity consumption accounting records;
Ability to control the climate, lighting, louvre and smart glass systems with a view to minimizing energy consumption.